Mobile - 7 GB Service
Home
>
Mobile
>
7 GB
>
Service
Our most value packed starter mobile plan. Get UNLIMITED Nationwide calling, unlimited international SMS texting and 7 GB of monthly data usage for one low price! Great for students and travellers. There are no extra fees to transfer your existing phone number or get a new one.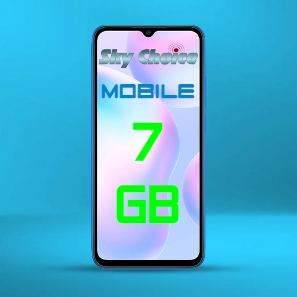 New customers
$
0
00
for the first 3 months
$35.00 regular rate
Includes the following:
Call display
Unlimited Nationwide calling
Unlimited International text and picture messaging
Nationwide coverage on Canada's largest wireless network
EXT Canadian roaming included
7 GB of monthly data usage
Mobile hotspot access
Uses 5G or 4G LTE, whichever is strongest
Includes Voicemail with up to 35 minutes of messages
Additional details
Extra data add-on
1 GB: $15
Compatible devices
Service works with virturally all current mobile phones which have a SIM card slot and supports one or more frequency bands used by our service.
More info
Please note that service does not include International roaming at this time. Provincial 9-1-1 fees are extra (If applicable)
SIGNUP OFFER:
One month FREE when signing up with a 3 month plan length, a $35 value!
5% monthly plan discount when you bundle with our Internet or TV service!
Service offered in partnership with Connex Global Communications