Mobile - 25 GB Service
Home
>
Mobile
>
25 GB
>
Service
Great for surfing and streaming at 5G speeds with unlimited data, talk and texts for the highly active mobile user. Get UNLIMITED Nationwide calling, unlimited international SMS texting and 25 GB of monthly data usage for one low price! There are no extra fees to transfer your existing phone number or get a new one.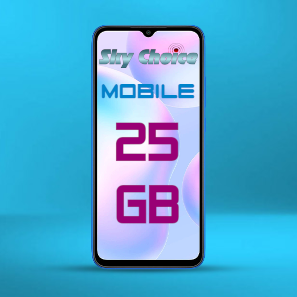 Includes the following:
Call display
Unlimited Nationwide calling
Unlimited worldwide text and picture messaging
Nationwide coverage on Canada's largest wireless network
EXT Canadian roaming included
25 GB of monthly data usage
Mobile hotspot access
Uses 5G or 4G LTE, whichever is strongest
Includes Voicemail with up to 35 minutes of messages
Additional details
Extra data add-on
1 GB: $15
Compatible devices
Service works with virturally all current mobile phones which have a SIM card slot and supports one or more frequency bands used by our service.
More info
Please note that service does not include International roaming at this time. Provincial 9-1-1 fees are extra (If applicable)
SIGNUP OFFER:
One month FREE when signing up with a 3 month plan length, a $50 value!
5% monthly plan discount when you bundle with our Internet or TV service!
Service offered in partnership with Connex Global Communications