Home Phone - Canada Service
Home
>
Home Phone
>
Canada
>
Service
Get all available calling features along with unlimited Canada wide calling for one low price! There are no extra fees to transfer your existing phone number or get a new one.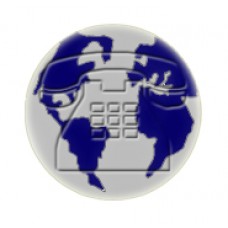 Includes the following:
Caller ID
Basic 911
Free calls between other Home Phone customers
Unlimited calling to any Canadian province
3 cents per minute North American long distance
Advanced Voicemail
Visual Call Waiting
Three-Way Calling
Call Forwarding
Caller ID Block
Selective Call Blocking
Call Privacy
Do Not Disturb
Additional details
Caller ID
See who is calling your on your telephone's display before you answer.
Free Calls between our customers
Get your friends or family from anywhere in the world to signup as Home Phone customers and call each other for FREE with any of our plans!
Both parties must have a Canadian or U.S. phone number
Low long distance rates
Our Home Phone service features
extremely competitive long distance rates
Advanced Voicemail
Allows callers to leave you a message when you are not available. The voicemail box has a capacity of 100 messages to ensure you don't lose any messages even if away for an extended period of time.
Visual Call Waiting
See who is calling your on your telephone's display even when you are on the phone. You may switch between calls or forward it to voicemail.
Three-Way Calling
Join a third party into your conversation using the three way calling feature.
Caller ID Block
Prevent your name and phone number from appearing when making certain phone calls with the Caller ID Block feature
Selective call blocking
Prevent unwanted callers from contacting you with our powerful selective call blocking feature. You may specify unknown, specifc or a range of phone numbers and choose various actions to take when these numbers call including fowaring to voice mail, hang up or even ring busy.
Do Not Disturb
Prevent calls from coming in during certain time periods when you don't wish to be disturbed by playing a prerecorded message or forwarding to voicemail.